Download our WhitePaper: Sportainment - The Future of Leisure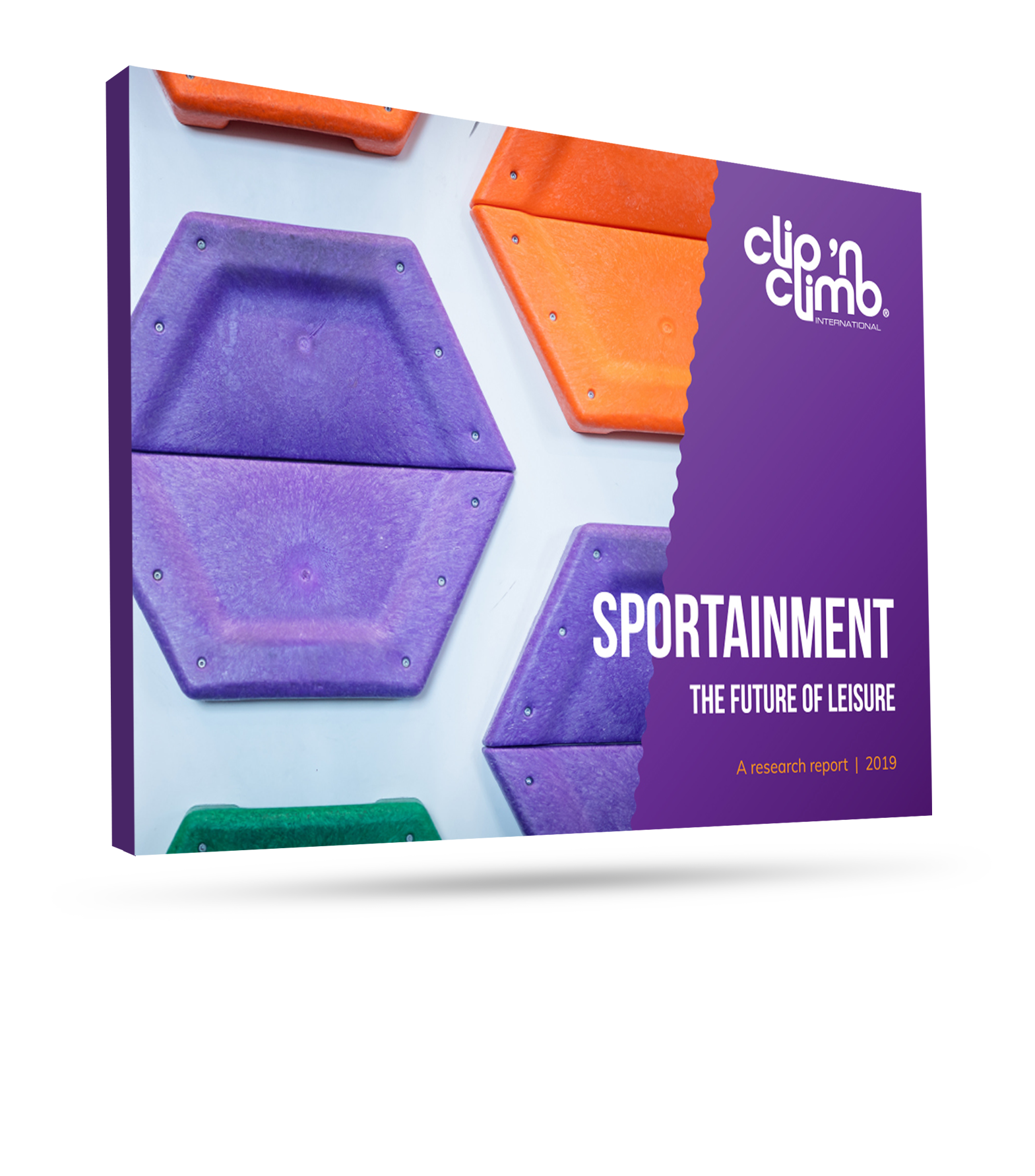 As industry leaders, we have conducted a study on how the future of leisure will look like. Download our new industry WhitePaper to find our more!
What is Sportainment?
Who are the kids today?
Why gamification is an important part of the future of leisure?
How Clip 'n Climb will be responding to the changes in the leisure industry?
Get the Sportainment Whitepaper