Clip 'n Climb & Fun Spot at SEA Expo 2022
Fun Spot, Clip 'n Climb as well as our new partner Intelligent Entertainment will be exhibiting at the Saudi Entertainment and Amusement Expo from the 16th-18th of May 2022 at Riyadh International Convention & Exhibition Centre. You can find our representatives at stand number #3F71.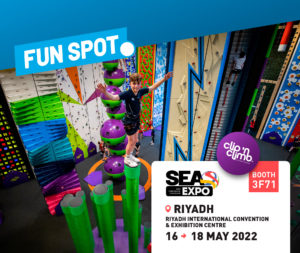 We will also be introducing a new product to our portfolio from our new partnership with Intelligent Entertainment. The Agent Factory is a new ground-breaking entertainment game for groups which challenges people in a series of interactive tasks that combine fitness, observation, and action.

FUN SPOT
Fun Spot is one of the leading players in the entertainment park industry. With more than 40 years of experience in the leisure industry, it's no wonder we're still at the top! Fun Spot is a One-Stop Shop solution which offers sportainment activities such as trampolines, Clip 'n Climb, ninja courses, interactive products and so much more!
To date Fun Spot and Clip 'n Climb have 83 successful project underway in the EMEA Region. We have experienced such successful sales in this region, below you will see our ongoing projects :
13 projects in the Middle East
67 projects in Europe
3 projects in Africa
The Saudi Entertainment and Amusement Expo
The Saudi Entertainment and Amusement Expo is the only trade show in Saudi Arabia that showcases the ever-growing leisure and entertainment sectors. Currently in its 4th year, the Expo is renowned by government and local operators as a huge event that facilitates the mandate for operational excellence and digital transformation.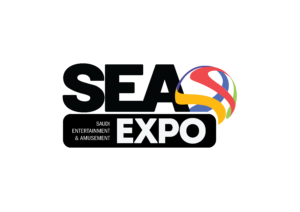 Come join our expert EMEA representatives at SEA from the 16th-18th of May at stand number #3F71. Our experts will be on hand to answer any question that you may have! You can also book an appointment to speak to them prior to your visit.
For more information on the Expo check out the website here. You can also register free of charge by clicking here.