Owner's interview: Clip 'n Climb Saskatoon
Many future Clip 'n Climb Owners wonder what it looks like to run a centre and what is included in the different steps of the process. We interviewed Aron & Stephanie, the owners of Clip 'n Climb Saskatoon, for more information on their experience.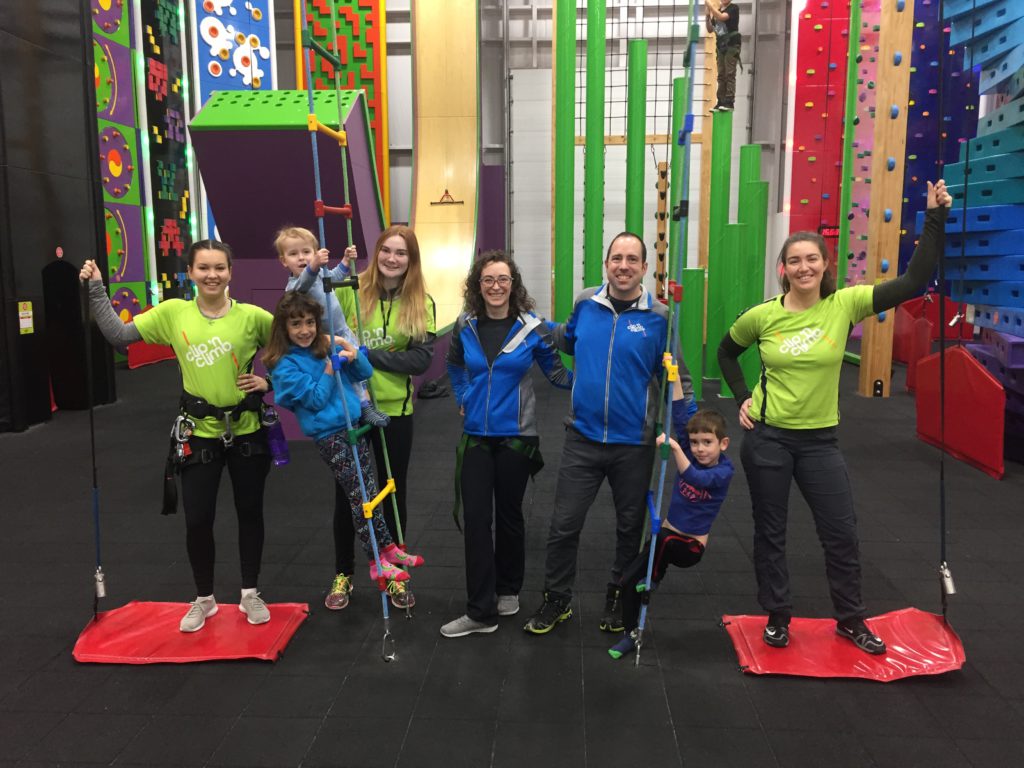 How did you find out about Clip 'n Climb?
In 2008, Stephanie and I were invited to "a new type of wall climbing gym" in Gatineau, Quebec, Canada by her father. We already loved climbing as a hobby, and thought the concept was brilliant. In 2016, we finally decided to take the leap and started looking more into opening our own Clip 'n Climb.
How would you describe running a Clip 'n Climb?
Fun: Clip 'n Climb is fun for everyone, from the staff to the families to the bachelor/bachelorette parties, the corporate staff parties to the field trips – everyone can show up, participate and have fun.
Family: We chose this business because this is an activity we could enjoy as a family. With Clip 'n Climb, we have our kids more involved in our work life. Aron grew up on a farm, and we felt it was important to have our children see, learn and help build something in the community.
Future: With innovations like the Belaymate, and retrofittable technologies like Clip 'n Score and Vertical Universes Virtual Reality, we are confident that our Clip 'n Climb Centre will be safe, fun and profitable for years to come.
Did you face any challenges when planning to open your centre?
Our biggest challenge was finding a building tall enough and zoned properly. We also had small challenges during the installation of the walls, but the professionals that were sent by Clip 'n Climb International to help with the install were knowledgeable, fast and resourceful.
Any business tips for future Clip 'n Climb operators?
Staff well and listen to them. Your staff are the front line of your business and are central in the customers' experience. Staff can often find problems before they emerge, and spot opportunities that you could not notice yourself. Good, happy staff and good lines of communication are a must.
Share a Fun Fact about yourselves.
Stephanie is a small animal veterinarian and holds an MBA. Aron has been a cowboy, a salesman, and a PhD scientist studying animal and plant genetics. He also applied to be a Canadian Astronaut. Stephanie and Aron live in a little house with their three young children, three cats, one dog, some fish and an unruly garden.
Did you enjoy Aron & Stephanie's story and you are thinking about opening your own centre? Contact our team for more information today!