Fun Spot and BigAirBag join forces!
Since ABEO's acquisition of BigAirBag in June 2022, Fun Spot and BigAirBag are now part of the same company and will become even close collaborators for all future Fun Spot projects!
So, who exactly is this new member of the family?
BigAirBag is a Dutch company based in Amsterdam, it is the world's leading manufacturer of airbags for freestyle sports, action sports and leisure. With over 16 years' experience and over 3,500 installations worldwide, it's no wonder they are at the top of their game!
This new collaboration has allowed Fun Spot to open new centres in partnership with BigAirBag such as Dix31 in Toulouse and Aux Ateliers in Besançon, both in France. At these two new locations, the airbag is the TOP attraction, which shows great promise for this collaboration!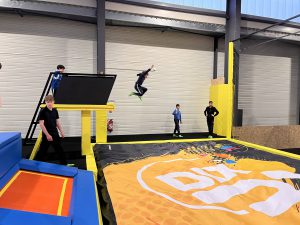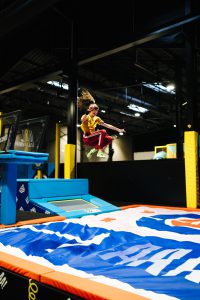 Here is a quick word from our EMEA Sales Director Stephan Labarriere:
"Among all of our newest products, our activities with BigAirBag are the customer's favourite! BigAirBag's products share the same values as Fun Spot: product quality for maximal security".
Both brands share the same qualities and priorities as they both offer the best quality products and the best experience for their customers! The Fun Spot and BigAirBag professional teams worked harmoniously throughout the last 2 years.
Being part of the same company will facilitate communications between the teams, such as project management and customer relationships. Since the beginning of their relationship both brands have been working in perfect synergy and continue to complement each other.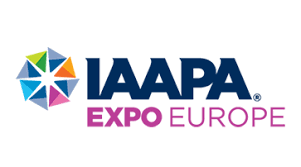 So, this year's IAAPA Expo Europe in London is the perfect chance to celebrate! Fun Spot will exhibit along with Clip 'n Climb at stand no. 3112, from the 13th to 15th September, at ExCel London.
Clip 'n Climb, the fun climbing industry creator, will be presenting for the first time at IAAPA the new Franchise Opportunity (available only in the UK), launched in 2021. The 4th franchise centre has just been opened in July 2022, in Reading!
Fun Spot will also present the collaborator BigAirBag by hosting a cocktail at their stand! You can meet the Fun Spot, Clip 'n Climb Franchise and BigAirBag teams on Tuesday 13th of September at 4pm at Stand no. 3112! Come and enjoy free Dutch beer, French wine and cheese from both countries!
IAAPA Expo Europe is an exposition for all leisure professionals to gather and learn about the newest products trending in their field of expertise! It is the number one Leisure Event in Europe!