Fun Spot and Clip 'n Climb will exhibit again at LeisurUp by MAPIC
Fun Spot and Clip 'n Climb are exhibiting for the second year at the LeisurUp by MAPIC show at the Palais des Festivals in Cannes from 29 November to 1 December 2022. This event is dedicated to accelerating location-based attractions into lifestyle destinations including retail sites, urban areas, transport hubs and travel destinations.
Drone Interactive: Our co-exhibitor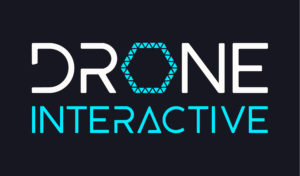 This year, Fun Spot is co-exhibiting along with one of their newest partners, Drone Interactive, the drone revolution for the amusement industry. ARCADRONE is the first gaming platform with drones for Location-Based Entertainment. Thay make flying drones EASY, FUN and PROFITABLE.
ARCADRONE is the next generation of interactive attractions. The principle: 4 players take place around an arena in which their respective drone flies. Thanks to an ultra-efficient anti-collision system, the activity is guaranteed without crash and accessible from the age of 6. ARCADRONE transforms drone flying into a unique fun experience, while offering immersive, interactive, and original games. ARCADRONE is a turnkey solution, designed for simple and profitable operation.
In 2022, Drone Interactive launches its new product range ARCADRONE Evo in 3 versions (2, 4 and 6 players) and with greatly improved features: footprint halved, capacity increased by 50%, price decreased by 25% and an even more dynamic experience.
All about Fun Spot: the benefits for investors
Fun Spot, the one-stop shop for multi-activity and entertainment parks, has a wealth of expertise in creating multi-activity leisure centres or zones in retail settings (a well-established concept known as "retailtainment"). The company works with leading brands to offer trampolines, Clip 'n Climb, ropes courses, ninja courses, indoor playgrounds and much more, bringing 40 years of expert experience in the leisure industry to the design and implementation of each and every project.
Its centres come in a range of models suitable for any setting or location, offering fun climbing and adventure challenges for all ages in an extensively tested, completely safe area of 400 m² or more.
Adventure zones can bring new life to under-used areas in shopping centres. Fun Spot's portfolio of products enables any family attraction and entertainment centre to develop a versatile, multi-activity leisure offer. A fun, active Fun Spot zone makes any setting stand out from the rest, creating a vibrant experience that draws in new customers and builds loyalty.
Where to find us!
Fun Spot will be exhibiting on Stand P.1-K57 at the Palais des Festivals, Cannes, from 29 November to 1 December 2021. Come along and check out all we have to offer!
Our EMEA regional experts would be more than happy to talk to investors and owners of retail and urban sites about the benefits of creating a Fun Spot zone in various settings.
Contact us to get your invitation!