Largest Clip 'n Climb Centre in South America now open!
Last month, Suniland Extreme Park in Caracas, Venezuela officially opened its doors for the first time, boasting a 400m² Clip 'n Climb arena, making it the largest Clip 'n Climb centre in South America and one of the largest in America.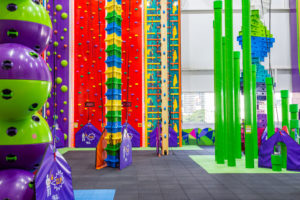 This is Suniland's fifth experience park in the country, but the first to incorporate Clip 'n Climb with 19 challenges in total, including the popular leap of faith and stairway to heaven challenges.
Omar El Sous said of his decision to open the largest Clip 'n Climb Centre in South America: "Firstly, it's something different from everything else! I already had an indoor playground at the location and remaining space was not very generous, so the first thing that came to mind was Clip 'n Climb, with the vertical concept you can take advantage of a small footprint. Secondly, Clip 'n Climb is special. It's something for children and parents, and it's rare for someone to not like the concept. Finally, what was a boom until recently is now in decline, I'm talking about trampoline parks. I see children and teenagers getting bored of trampolining, it's destined to be forgotten."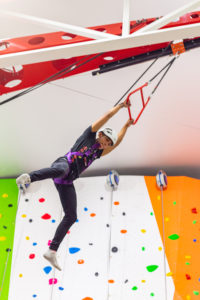 On the lead up to the opening, invitations were sent out to local media and influencers which saw almost 300 stories created via videos and photographs in relation to the park and the opening day. They've received fantastic engagement since with more than 10,000 shares.
And it's paying off, with a total of 1350 climbers over the first 16 days, an average of 84 climbers per day! Enquiries are through the roof too, 1740 messages in the first week alone, 30% of those relating to birthday parties!
Omar said of the opening day: "Visitors were very enthusiastic, and it was so good to see a lot of adrenaline and a great vibe from the whole team, encouraging and motivating the climbers. The vertical drop, leap of faith and stairway to heaven were all really popular, making everyone who took part laugh! I think these should be mandatory attractions at Clip 'n Climb centres!"
Due to the size of the centre, Omar has also been able to incorporate a 174m² EP Climbing area which sees Mozaik XP walls and the world's smartest Auto Belay, TRUBLUE iQ, installed, enabling customers to transition from the fun Clip 'n Climb Challenges to a professional climbing wall, going from leisure and entertainment to hobby and sport, appealing to a much wider audience.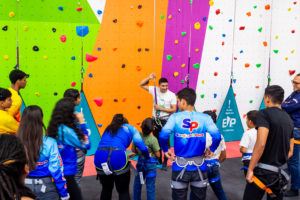 Known for their weather resilience Mozaik XP are traditionally used as outdoor climbing walls and were initially going to be located outdoors on a covered terrace. However, as the project developed, design changes were made and this area has now been fully enclosed, meaning the environment can be easily controlled for climber comfort, ensuring the weather does not affect visitor numbers.
The Clip 'n Climb team will continue to support Omar and his team with regular maintenance of the Challenges and walls, route setting and changing the holds.