NEW CLIMB FIT SESSIONS DESIGNED TO BOOST INCOME
To help franchisees attract new customers, encourage mid-week visits and grow income in 2023, Clip 'n Climb UK has launched Climb Fit.
Targeted at people who want to get fit or stay fit (but try something more inspiring than the gym), Climb Fit is a unique and energising mix of indoor climbing combined with floor exercises for an interval-style workout.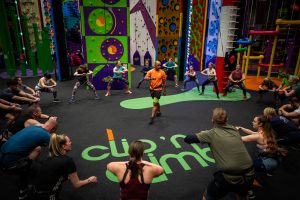 Franchisee benefits:
Attract new customers
Encourage more visits by existing customers
Generate more income during quieter periods
Maximise growing interest in indoor climbing
No additional equipment required
Target groups
Parents of school aged children
Home-workers with the flexibility to visit during the day
Apprehensive exercisers put off by gyms
Those looking to socialise whilst exercising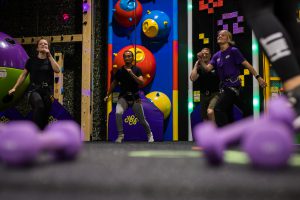 How it works
Participating franchisees can offer Climb Fit sessions weekly, in blocks of six. Instructor-led, they comprise:
15 minute safety briefing
10 minute warm up
45 minute climbing with intermittent floor based exercises*
5 minute cooldown
Climbing is changing…are you?
Boosted by its inclusion in the 2020 Tokyo Olympics and the unique combination of physical and mental health benefits it offers, indoor climbing is reaching a growing demographic and interest in it is expected to explode around the Paris Olympics in 2024.
Clip 'n Climb UK franchisees have access to range of initiatives like Climb Fit designed to ride this wave of potential new customers.
All the support you need
Franchisees benefit from having a standard operating procedure document for the sessions as well as free marketing resources including target audience persona, artwork for leaflets, posters and group social media assets along with suggested content that can be used in marketing activities.
Find out more about becoming a Clip 'n Climb franchisee by visiting our website