Staff interview: Fun Spot Manufacturing LLC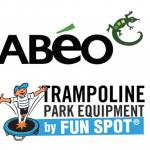 A year and a half ago, on November 1st, ABEO announced the acquisition FUN SPOT Manufacturing LLC, a Georgia based company, USA, with a strong position in the Sportainment industry as a sister-company for Clip 'n Climb. Today, it is time to get acquainted with Matt Hubbard, the Sales and Design Director at Fun Spot. 
We interviewed him with a few questions about Fun Spot and the synergy it creates along with Clip 'n Climb.
Could you tell us more about Fun Spot, a sister-company of Clip 'n Climb, being one of the leaders in Sportainment?
Fun Spot's origin story begins in the small town of Hartwell, Georgia. For years through the 70's all the way to the 2000's we were a leader in backyard trampoline kits and replacement parts. Fortunately, because of our manufacturing strength, we were uniquely qualified to start supplying equipment for trampoline parks when the industry first began with Sky Zone in circa 2006. Since then we have been a leader in the industry suppling parts to over 525 trampoline parks, with over 275 full installations.
We credit our lightning fast lead times on full park installs and replacement parts, the unmatched quality of our equipment, and unique innovation of new attractions to our success, but at the core of our business is also the people. Though we are part of a larger company now, we have been able to maintain our small town feel, and excellent customer service to help aide our park operators through both successful times of operating a trampoline park, and even the difficult times like we are seeing now with the COVID-19 pandemic.
How would you say Fun Spot and Clip 'n Climb products complement each other?
Though our two companies manufacture two radically different product lines, we both ultimately are in the business of manufacturing products that provide fun and active entertainment to the end user for our clients. Now that we have started to include Clip 'n Climb products into the facilities that we are building here in the U.S., it is clear that both of our products provide the same laughter, excitement, and joy that our products too.
Why your customers would like to introduce Clip 'n Climb to your centre?
In many ways Clip 'n Climb walls provide the "WOW" factor that many trampoline park operators didn't realize they were missing out on. Besides, isn't taboo now to call yourself just a "trampoline park" these days. More and more of our operators are rebranding themselves as an indoor adventure park because they want their customers to know they can come and spend many hours indoors, with many activities to do in one place. Clip 'n Climb just so happens to be one of the best ways to become multifaceted in this quickly evolving industry.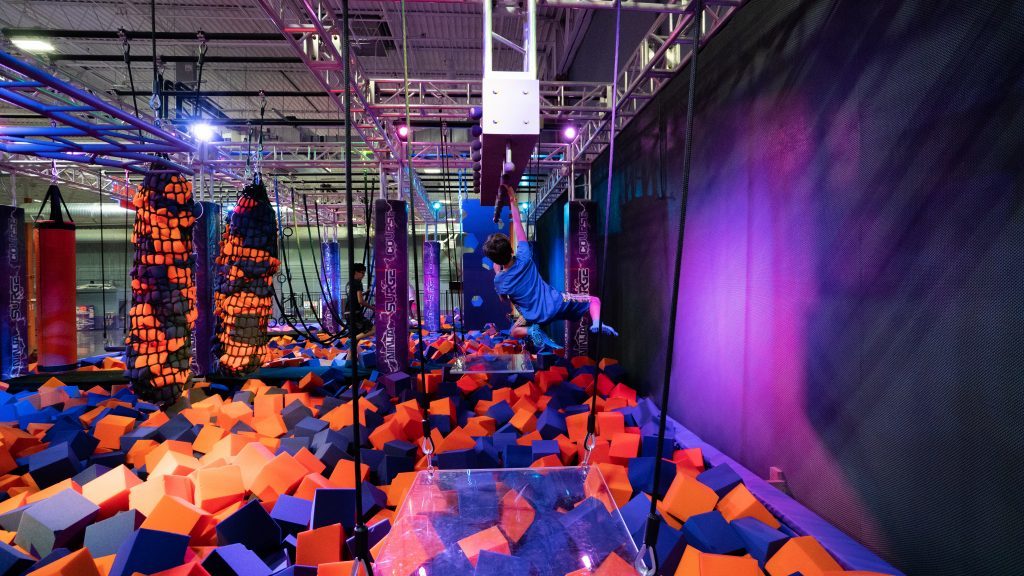 Our operators tell us that installing Clip 'n Climb to their facilities has been easy, not requiring a lot of floor space, or down time to install. Also, very affordable considering the lows cost of ownership and little maintenance required, and compared to the other attraction options out there. They also love the fact how it adds a lot to their overall capacity allowing them to sell more tickets per hour. However, I think it comes down to this. I have spent countless hours inside both facilities with and without Clip 'n Climb, and if you could only measure the smiles and how big kids eyes light up when they walk in and see 20 foot plus towering, colorful, beautifully crafted climbing walls, you would know exactly why operators choose to add Clip 'n Climb to their parks.
What are your tips to make a multi activity centre successful?
There are several buzz words being thrown around in our industry, one of which is upgrade. Existing trampoline parks have to start a capital re-investment plan now to keep up with the growing trends of the brand new parks that are opening today. It is time to look at your park to see if you have space to add something new, or an older, maybe even an attraction you have two or three of like a trampoline dodgeball arena and upgrade it to a Clip 'n Climb area.
Another buzz word is adrenaline. We know from feedback from our operators that our attractions that provide a thrill to their park guests keep them coming back for more. Everything from getting to be a ninja warrior on our two story ninja course, racing a friend down a zip line suspended over an air bag, or climbing to new heights on a Clip 'n Climb Astroball are just a few events that provide that rush of achieving something they didn't think they were capable of.
Finally, it comes down to our operators providing a "WOW" guest experience. As competition grows and the gaps between these multi activity adventure parks shrink, you can't lose focus on treating your customers like part of the family. This means making every visit to the park memorable and special for both the parents and children. This looks different in many ways, but some of the best practices I have seen throughout the industry are simple like providing selfie stations that guests can pose in front of to create special moments to share on social media. Decorating your walls in the building or party rooms with graffiti or graphics to make them feel like they walked into another world. Offering parents a comfortable place to sit with comfortable seating, free Wi-Fi, and even complimentary coffee or drinks. Heck, I have seen some parks go so far to even give a shout out to the birthday child over the speaker system and give them a sticker that recognizes them as the birthday child so that staff can give them hi-5's throughout the day.
Finally, It also should be said to lean on Fun Spot and Clip 'n Climb's expertise as the leaders in the sportainment industry for advice on best practices that can help you be successful.
Thank you again to Matt for taking the time to answer our questions. Please visit Fun Spot website and check out Clip 'n Climb latest news to stay updated.
Feel free to contact us for any information you need about investing in Clip 'n Climb.