Clip 'n Climb opens new fun climbing centre in Oldham
We're excited to announce that our newest centre, Clip 'n Climb Oldham, is now open!
Clip 'n Climb Oldham is part of a new indoor climbing facility called Summit Up, which also features 100 climbing routes, 2 speed walls and a floating boulder – all provided by Entre-Prises Climbing Walls, the world's leading manufacturer of climbing walls and holds.
Key challenges at Clip 'n Climb Oldham include the popular Stairway to Heaven, the adrenalin pumping Leap of Faith, and an impressive 10 metre Vertical Drop Slide. There will also be two ValoClimb walls, a soft play area and South Ridge Café, our new branded café overlooking the Clip 'n Climb arena.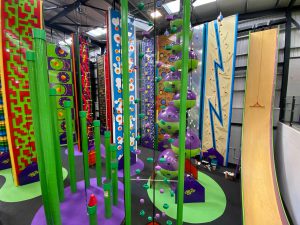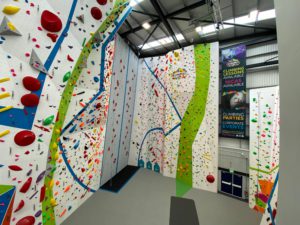 For its opening, Clip 'n Climb Oldham was visited by climbing champion and Clip 'n Climb ambassador Shauna Coxsey, who said:
"It is fantastic to see more people discovering climbing after the Olympic Games and a venue like Summit Up is a fantastic place to get into this amazing sport. With all three disciplines of climbing on offer as well as the Clip 'n Climb challenges, Oldham is very lucky to have a venue like this on its doorstep."
Summit Up is a community-focused collaborative effort initiated by Entre-Prises and The Stoller Charitable Trust. The purpose-built climbing centre aims to provide a fun and safe space for the community to experience something new and push their limits in an exciting new leisure facility. All profits generated will go directly back into supporting the charity.
We look forward to supporting our new franchise owners as they welcome thousands of customers to Clip 'n Climb Oldham each year.
See our Investor Guide for detailed guidance on setting up your Clip 'n Climb business.
Find out more about Clip 'n Climb Oldham at summitupclimbing.com