Making the food and drink spend work for you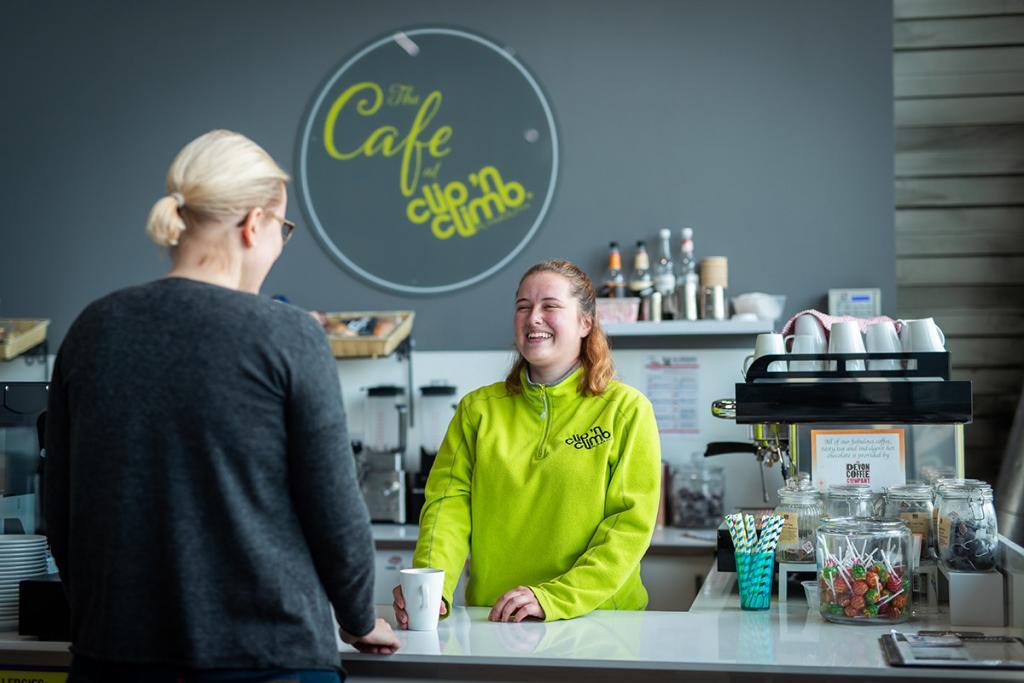 The refreshments you offer, and the variety of snacks and drinks choices available, can make a real impact on the income of your centre while playing an integral role in the whole customer experience.
The majority of Clip 'n Climb centres have cafes offering a complete range of snacks. It's up to the individual operator how much you want to capitalise on this revenue stream and make it work for you.
As with food and drink in any leisure venue, there is huge potential in this refreshment offering.
Here's some food for thought…
It pays to make it count
Research carried out last year by global market research company, Mintel found that the increasing leisure activity spend in the UK has been supported by a general improvement in food offerings across venues, with tenpin bowling cited as an example. According to Mintel, the activity is enjoying a renaissance thanks to operators sourcing and investing in more appealing food menus.
Why it makes sense
The refreshments on offer in any centre will affect how the customer perceives his or her visit and could be key to how long they spend in your establishment.
Good quality, artisanal coffee, homemade cakes and sandwiches, locally sourced produce and a carefully chosen selection of hot dishes: an enticing menu makes a real difference to the overall customer experience and will affect the decision to come back again.
Parents and guardians matter
Remember, some customers will solely be experiencing your café facilities. They may be there because they are accompanying children who are using the challenges and soft play areas; if so, their Clip 'n Climb visit will revolve around the refreshment area.
These customers are incredibly important as they are the ones who make the decision to return; they hold the purse strings and they absolutely deserve considered catering.
For more information on Clip 'n Climb, get in contact with our team today.