The right concept in the ideal location for your Clip 'n Climb business
We provide our investors with detailed guidance on planning and designing their Clip 'n Climb facility. First and foremost, choosing the optimal concept and location is key to maximising the return on your Clip 'n Climb investment.
Clip 'n Climb can operate as a stand-alone centre, an Adventure Zone in malls, or within multi-activity or entertainment centres. The right concept in the best possible location can drive footfall and create a popular leisure destination.
Stand Alone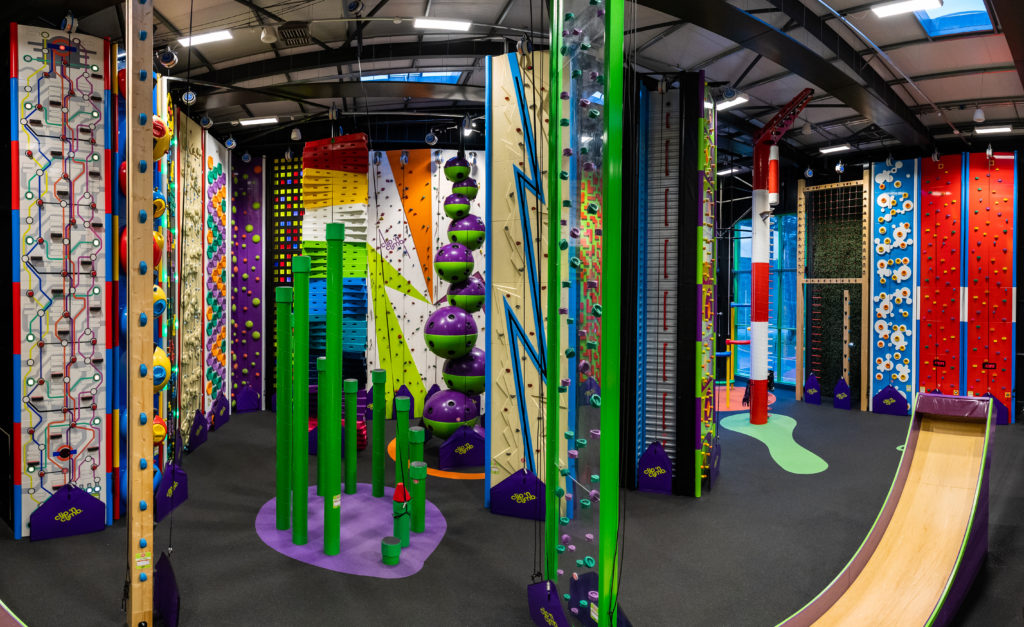 As a strong worldwide brand, Clip 'n Climb can exist on its own as a stand-alone, branded centre.
Customers get the full Clip 'n Climbn customer experience and a first-class ticket to our universe.
Adventure Zone for malls
Adventure Zone provides an exhilarating experience in outlets or shopping malls. A great way to bring an under-used area to life!
Multi-Purpose Activity Centres
Clip 'n Climb offers a superb opportunity for amusement and family entertainment centres to diversify their offer with a fun, active zone that will drive repeat visits. Our sister companies and official distributors offer a full range of sportainment products to complement your leisure activity portfolio.
Looking for the optimal location and building? Here are a few key considerations to bear in mind…
Your Clip 'n Climb facility or concept has the power to attract large numbers of visitors, so think carefully about parking when choosing your location.
The ideal building will have a load bearing floor, such as concrete slab, with straight walls and exposed structural steel for mounting Challenge frames. Since few buildings are ideal, we will assess your building for free and our experienced Clip 'n Climb engineers will choose the best method of installing the Challenges in line with safety standards.
Because our Challenges can be adapted to the available height and space, we can tailor our offer to your needs and constraints and seamlessly add Challenges to an existing centre.
What are the essential components of a Clip 'n Climb centre?
Focus on the customer experience: you want your guests to enjoy spending time in your venue, keep coming back, and spread the word about their memorable experience.
Spectators and special events can provide valuable extra income, so cater for their needs with a range of facilities such as a reception area, toilets, refreshments/a café, changing rooms and lockers, spaces for parties and corporate events, and attractive viewing areas to maximise the impact of your most powerful sales tool, the colourful, awe-inspiring Clip 'n Climb Arena itself!
All climbers must be fully briefed in a controlled environment before using the equipment, so Clip 'n Climb Arenas need a Briefing Room. This should contain some seating and a TV for viewing the Clip 'n Climb safety videos.
See our Investor Guide for detailed guidance on setting up your Clip 'n Climb business.