Clip 'n Climb partnership with SEVEN!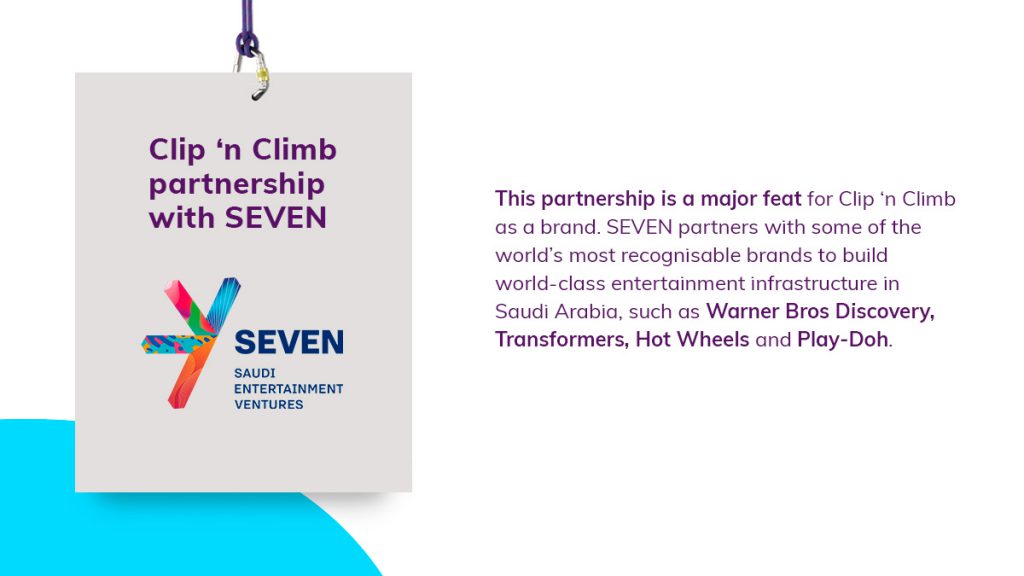 With already over 360 centres worldwide today, Clip 'n Climb is constantly growing which has led to the expansion to Saudi Arabia in partnership with SEVEN.
Clip 'n Climb is continuing to expand!
Clip 'n Climb will soon be opening up climbing centers in several locations in Saudi Arabia. This partnership will see Clip 'n Climb being incorporated in a minimum of twelve of SEVEN's forthcoming entertainment destinations across Saudi Arabia. Each facility will include the best Clip 'n Climb challenges that suit the climbing capabilities of each visitor.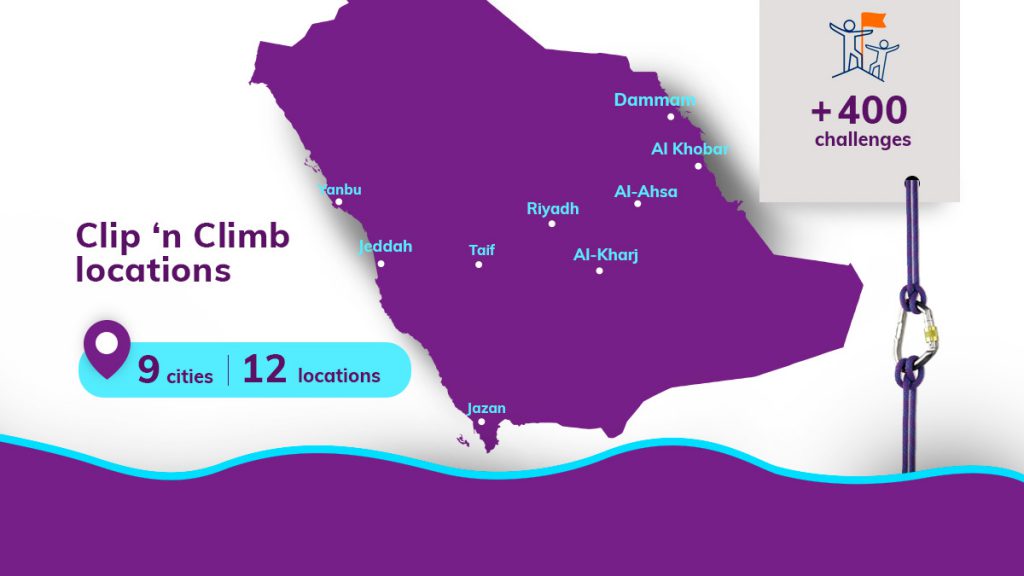 Who is SEVEN?
Saudi Entertainment Ventures (SEVEN) was established by the Public Investment Fund (PIF) to serve as the investment and development arm for the entertainment sector – a key pillar of the ambitious social and economic plans undertaken in the Kingdom. It was established in 2017, and its focus is on being on of the main enablers of Saudi Vision 2030.
The new entertainment eco-system will include 21 entertainment destinations located across 14 cities, supporting PIF's strategy to develop the local entertainment and tourism sectors.
How the partnership came about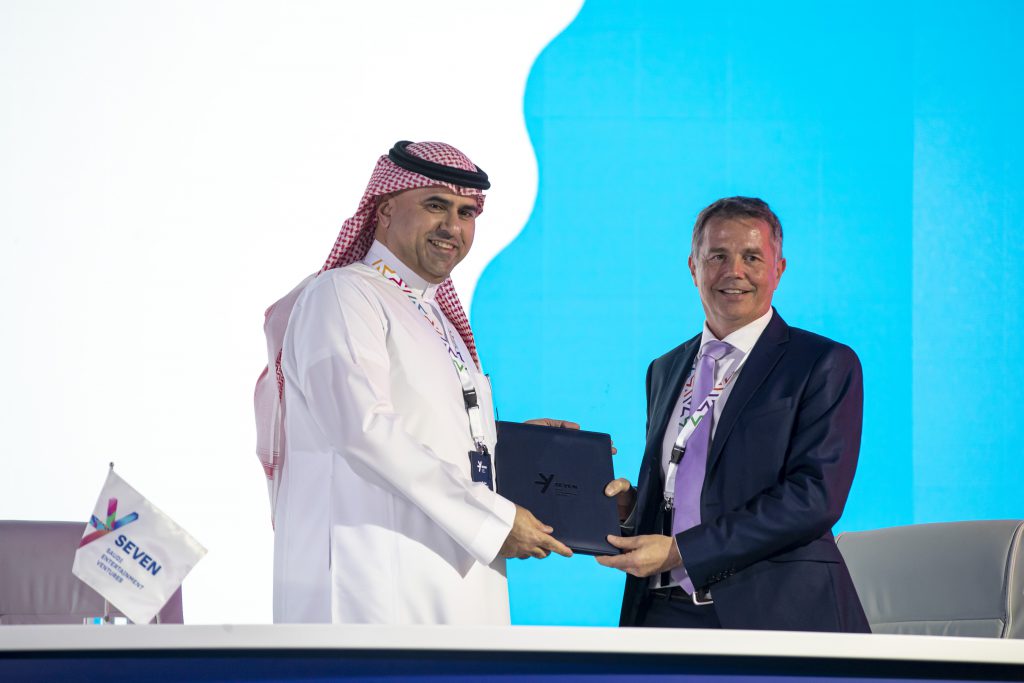 The team at SEVEN responsible for choosing the attraction for their entertainment complexes, believed that Clip 'n Climb was the perfect fit for their entertainment destinations. It is new and innovative, appeals to all ages and backgrounds, and provides a safe environment that promotes healthy, active entertainment. The team reached out to Clip 'n Climb and shared their vision and their interest in forming a partnership.
Benoît Beylier, Managing Director of Clip 'n Climb, said: "This exciting new venture will facilitate Clip 'n Climb's expansion in Saudi Arabia, and provide our fun and thrilling Challenges for visitors to SEVEN's entertainment destinations across the Kingdom. As the innovators of fun climbing, we are committed to bringing and delivering the highest standards of safety to all visitors in addition to creating innovative climbing experiences that will delight everyone."
Clip 'n Climb is absolutely delighted to have been chosen by SEVEN to provide fun climbing at its entertainment destinations. Clip 'n Climb has so far expanded to over 360 locations worldwide in the last 15 years. With this new partnership, Saudi Arabia will become a flagship country for Clip and Climb across the Middle East.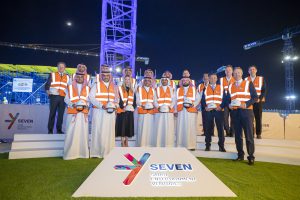 Are you interested in becoming the next Clip 'n Climb owner? Click below to download our investor guide!