Families feedback on returning to indoor attractions
With COVID-19 lockdown rules relaxing and the school holidays in full swing, many UK families are using this opportunity to get the kids out of the house, despite previous reservations.
A study by Clip 'n Climb has revealed that 53% of people, (mainly families), would feel confident returning to a leisure facility a few weeks after lockdown, once the situation has stabilised*. With this in mind, Clip 'n Climb has carefully monitored the outbreak and public opinions surrounding the pandemic to ensure reopening happens at the right time.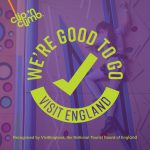 In order to reopen safely, Clip 'n Climb has put measures in place to protect and reassure its customers. On arrival, visitors can expect to see social distancing signage and hand sanitizer stations. Staff will be wearing masks and will be cleaning all touch services regularly and thoroughly. Many centres have also been awarded 'Good to Go' status by VisitEngland, confirming that they are compliant with Government guidance.
There's nothing more valuable than good customer feedback. Here's what families had to say after returning to Clip 'n Climb: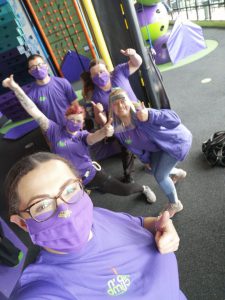 "What an absolutely brilliant afternoon we had! The staff are amazing, so helpful, yet challenging and encouraging at the same time! The venue is spotless and you can really tell careful consideration has been given to make it safe and still fun! Really good fun for all the family! Thank you so much for a wonderful time! We will definitely be seeing you all again soon!"
– Louise Settle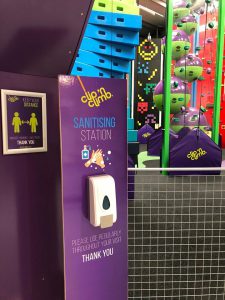 "Visited today impressed with all the precautions and the staff, kids really enjoyed it just as much as pre-lockdown. We'll be back again soon!"
– Jason Grey
"Visited today and would like to compliment the staff. Always so good with the children and encourage them. All COVID measures were in place with frequent cleaning of equipment and lots of hand sanitizer readily available."
– Carly Jane
*The Clip 'n Climb survey was completed by 700 respondents from all over the world who go to entertainment centres on a fairly regular basis (51% go at least once a month) and tend to stay for an hour or two (58%).
Looking for a smart investment to make despite the COVID-19 situation? For further information please contact our
UK office or reach out to our local experts.