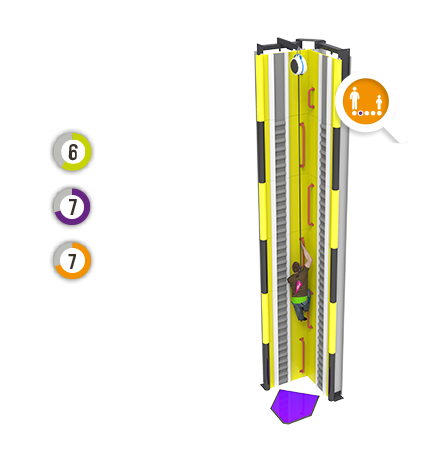 Constructor
This vibrant new corner challenge introduces an exciting strip of block yellow to the Clip 'n Climb range, brightening up any corner it's installed in.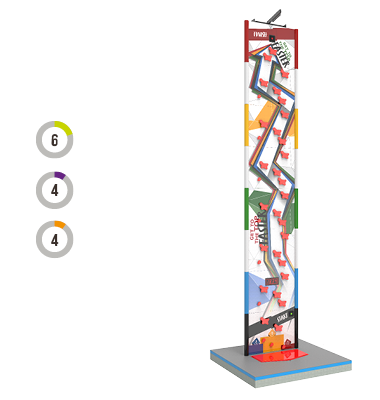 Speed
By far the most engaging Challenge in our Clip 'n Climb facilities, the Speed Wall has a competitive element so you can challenge your friends or family to a race, and test your own limits.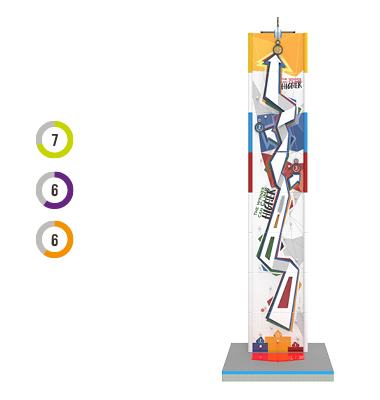 Lead
The lead wall is challenging. Its starts at a level that's accessible for all climbers, but the higher you go, the more difficult this climb gets.
Boulder
The bouldering wall is a shorter wall with no ropes. There are three different Challenges or 'problems', ranging from bronze to gold.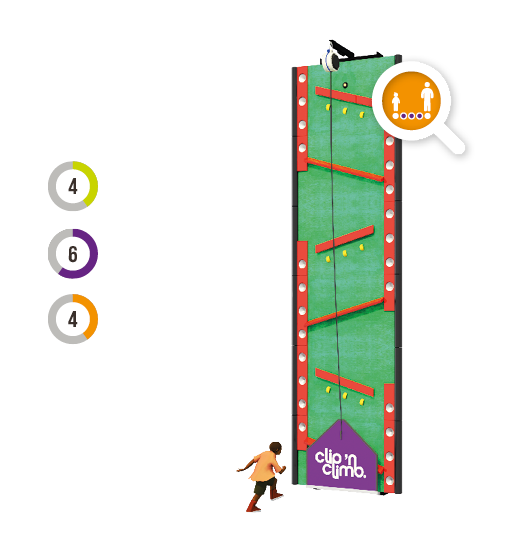 Zigg Zagg
This climb has a snakes-and-ladders look, but involves a series of challenges.
Traversing from left to right and vice versa with vertical sections in between, the climber weaves their way to the top on one of the three routes.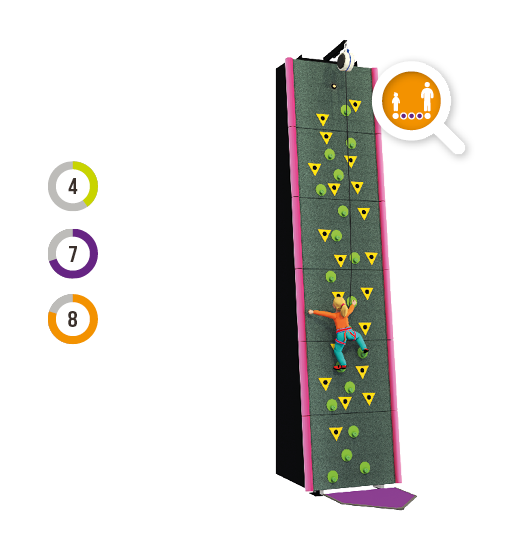 Velcro
Wearing gloves with a huge Velcro Dot on the palm, climbers press their hands against the special carpet to stay balanced. A Challenge that reflects the need for climbers to transfer their centre of gravity over their lead foot before moving on.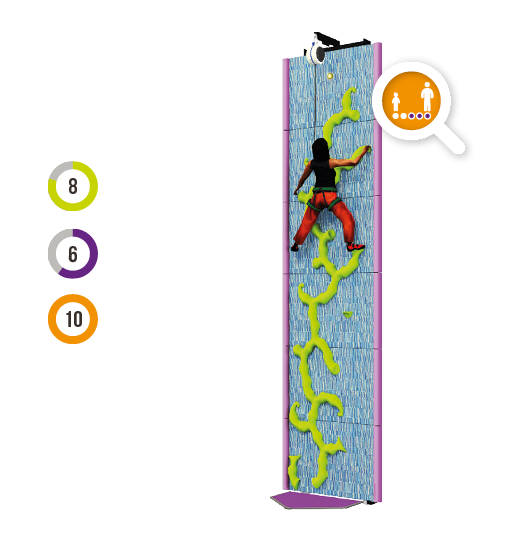 Triffid
A super interesting organic-looking wall, with the tactile excitement of the triffid shapes.
Enjoy a real 'Jack and the beanstalk' moment on this most challenging element.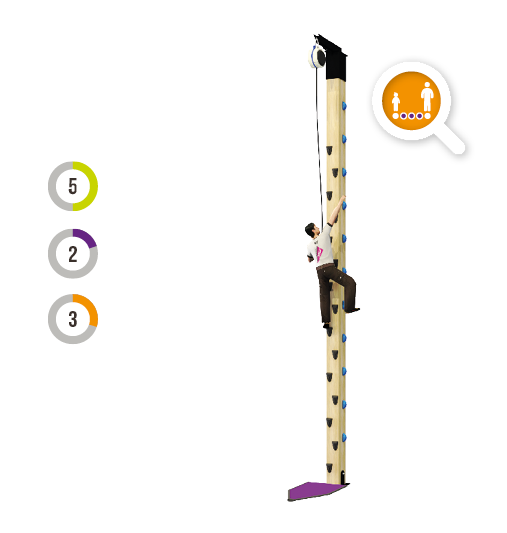 Tree Trunk
Everyone loves climbing trees… but a square tree trunk? That's unusual, for sure! This is a beautiful recycled tree, laminated and moisture cured to maintain its good looks.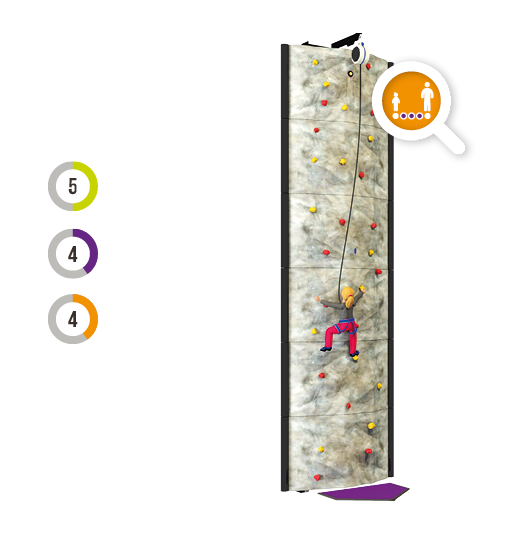 The Crag
Beautifully sculpted in fibreglass, this element gives climbers an opportunity to climb a natural looking rock face, which feels like a real challenge.
The features provide additional challenges as the climber works up to the overhang at the top.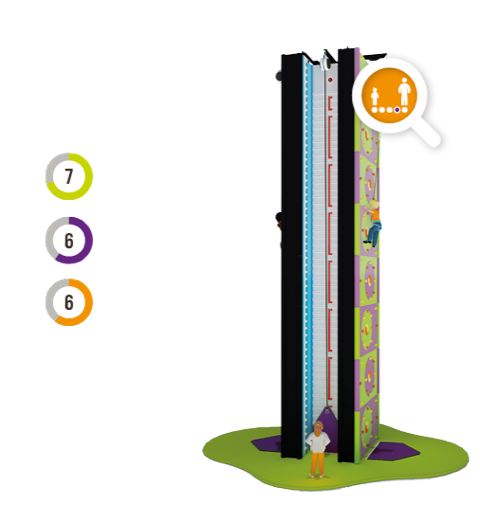 Steelworks
A great looking element with two distinct and steely Challenges.
On the back wall, climbers need strong arms and good footwork to grapple their way to the top using the red bars. Foot placement like the side challenge is on sloped steel rails. Like the side Challenge, foot placement is on sloped steel rails.